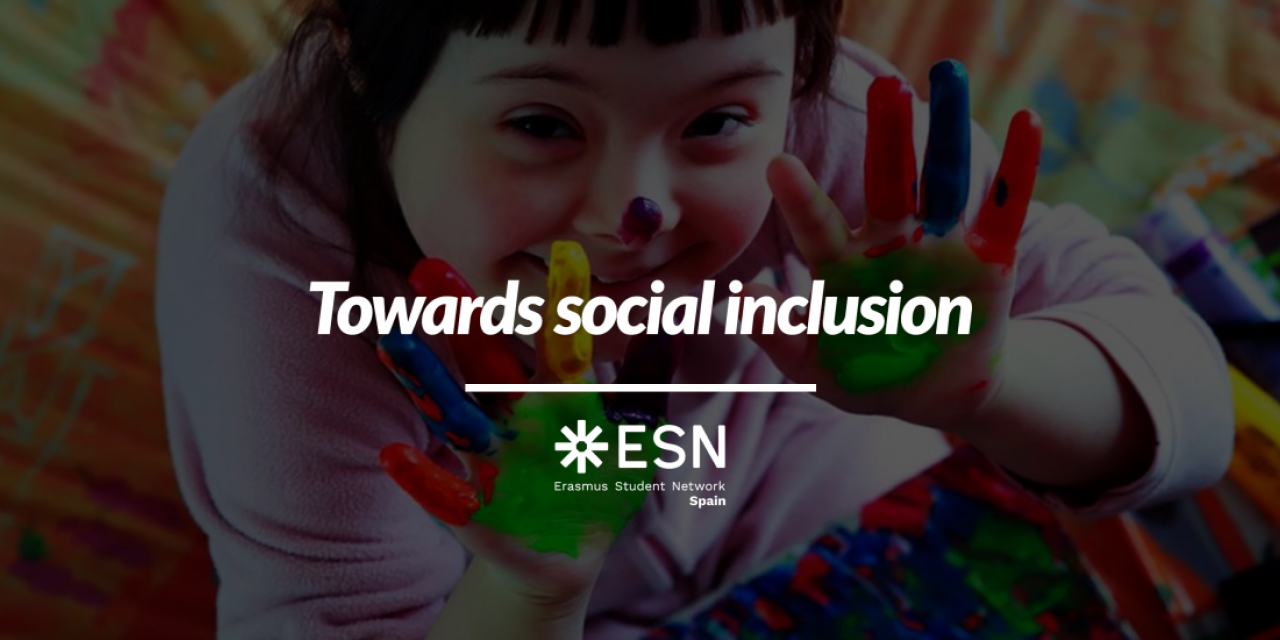 The International Day of Persons with Disabilities was stated by the United Nations General Assembly in 1992. The main purpose of the day is to promote the rights and well-being of people with disabilities in all areas of society and development, as well as raise awareness in every aspect of political, social, economic and cultural life.  
People with disabilities want to have full and active lives, like every other person. They want to choose where and with who they want to live, they want to be able to choose its own life project, grow in personal autonomy and in engagement, enjoy effective conditions for equality in areas like mobility, employment, education, health, housing, leisure, culture, and social services. Live independent lives in a more inclusive society.
Erasmus Student Network
ESN has as one of its pillars the inclusion of all individuals in our daily life, and even if we're not experts in all the matters that this comprises, we can work towards making some of their rights effective. Education, leisure and culture are deeply connected to our daily activities and until now we create them following a normal framework, only adapting them when the situation asked for it.
How can we do this?
The easiest way is to assure the accessibility in all of our activities, inviting people with disabilities to join them, taking into account their advice to make them better and stimulating their participation in our association, as volunteers or as international students. 
This change is not easy, as nowadays our cities and establishments are not fully aware of their necessities, but we should take advantage of those who are to organize our activities. But if we raise awareness step by step and normalize these aspects in our sections, we'll be supporting the Independent Living Movement and we'll be acting in accordance with our causes, and inclusive mobility. One of the best examples could be Barcino National Event, where they took into account two really specific aspects: the accessibility of the nightclubs and the accessibility of the tours, modifying even two of them to reach their goal.