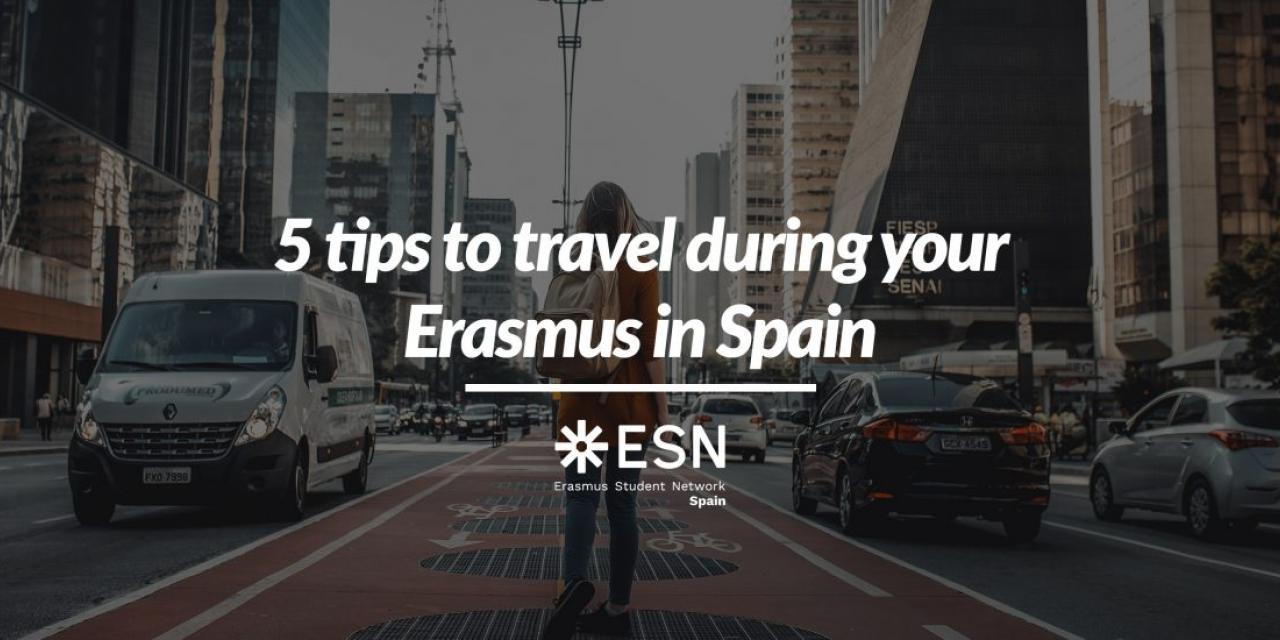 "You've already been everywhere!", "But son, tell me again, where were you travelling this weekend?", "Are you suddenly rich?", "How lucky you are! You are always travelling!"… Do these expressions sound familiar to you? Then you definitely are what we call the "travelling erasmus". Whenever you are not travelling, you are thinking of your next destination, your Instagram profile looks like a travel magazine, and your friends go directly to you when looking for a travel mate. For you, travelling is not just a hobby: it is a way of life! 
However, travelling that much and staying within your student budget is not always an easy task. That's why we bring you 5 tips to travel in the cheapest way possible!
1. Start by visiting places close to you
Usually, we think that travelling far away will make the trip better, but let us tell you: sometimes, the most beautiful places are closer than you think! Spain is an amazing country and there are great destinations literally everywhere! We have many cultural cities, beach paradises, cute villages, and wonderful mountainous landscapes. You will discover new places without getting on a plane, and plus, you will be able to learn more about your erasmus country. All pros!
2. National Events and ESN Trips
ESN National Events are the perfect opportunity to travel to an amazing place while you meet Erasmus students from other cities of Spain. It sounds good right? Well, the best part is, that you don't have to worry about anything, because we plan everything for you! In March we will travel to the beautiful city of Seville in the "De Sevilla al Cielo National Event" and in a couple months we will be sunbathing in Mallorca in the "ESN Island Experience". Contact your local section to ask for these National Events and other ESN Trips that they may organise. You won't regret it!
3. Find the form of transport that best suits you
Usually flights and train tickets are the highest expenditures of a trip, but what if we told you that there are cheaper ways of travelling?
There are many available options, it is all about finding the one that best suits you. For example, you can check the different car sharing apps that we use in Spain, such as BlaBlaCar or Amovens. If you have the ESNCard, we have good news for you: you can have discounts to travel by bus with Alsa (Promotional Code: ESN19) or by plane with Ryanair (15% discount and free luggage). What are you waiting for to get your ESNCard?
4. Accommodation is not a problem anymore!
Accommodation doesn´t have to be that expensive either. There are multiple choices you can look for when you are travelling. Some of the favorites one for students are couchsurfing, students hostels, airbnbs… ESN recommends you to use the webpage Badi (http://badi.link/esnspain). Don´t hesitate to check it out before travelling!
5. Check your documents!
This advice is not to save you money, but if you are going to travel to a country outside of Spain, pay close attention! Remember to check the documents you need before travelling and make sure everything is fine with your visa. Your consulate will be able to answer all these questions, so don't hesitate to visit the website or contact them – we don't want the paperwork to spoil your getaway! 
We hope all these tips help you in your future adventures during your Erasmus. Go and explore the world!