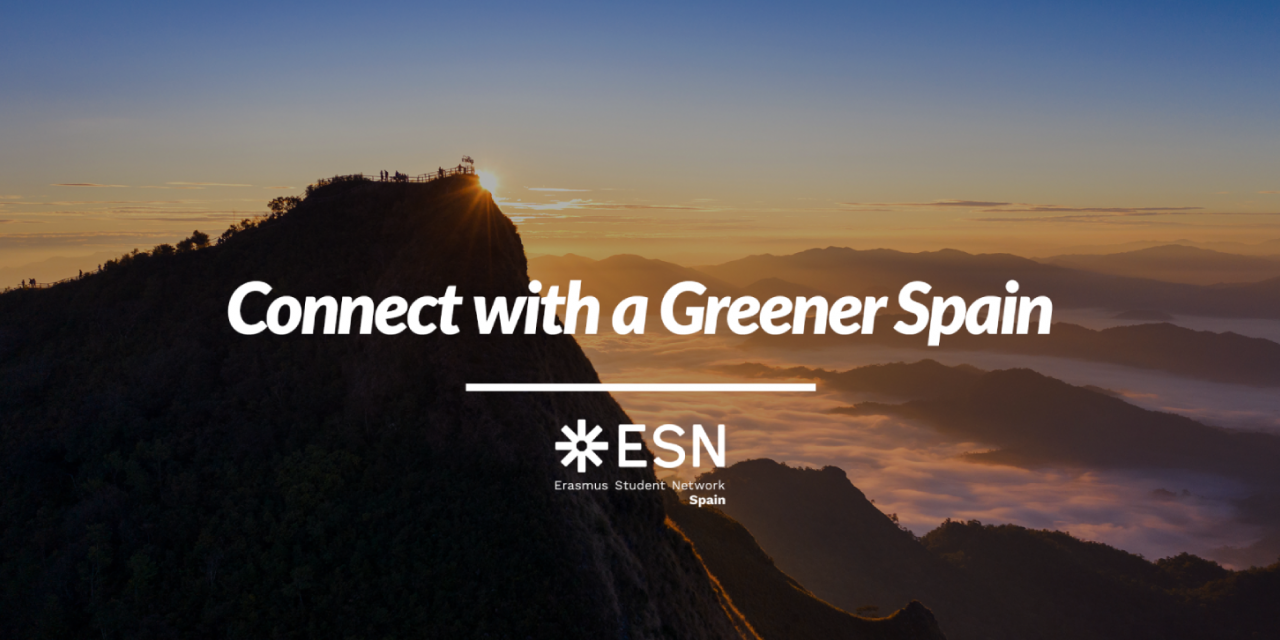 Spain is one of the most visited countries in the world. Our kind weather, rich cultural background and beautiful cities are part of the appeal of our country. However, there are also huge and unique natural landmarks. Places where both flora and wildlife have a safe and sustainable environment to live in.
They are called the National Parks. Currently, Spain has fifteen Parks all over our territory. Regardless the place you're doing your Erasmus in, for sure you have a Park close to you. Usually, they are very connected to the history, culture and way of living of the people around them. 
Today, we're presenting you with some facts about different Parks, and we invite you to visit them.
As we have just stated, there are fifteen National Parks in our country. Ten of them can be found in the Iberian Peninsula, while four of them are in the Canary Islands, and another one in Mallorca. These Parks are protected by UNESCO. Moreover, there are more green areas protected by the Spanish government, such as 151 nature parks and 290 nature reserves. Preserving the environment and our forests is essential for our planet. In case you are willing to visit any of them, we kindly encourage you to enjoy them, explore them, breathe them, but, most importantly, take care of them. Leave them just like you found them, so future generations can appreciate them too.
Right now, it may be difficult to travel around Spain to visit some of the Parks, but we are truly hopeful everything will improve soon. And which could be a better first trip than going to the Moon?  Of course, it's impossible (at the time of writing this) to travel there. But the Timanfaya National Park, in Lanzarote, is the closest place we can imagine. The volcanic landscapes of many different colours and stones can make you feel like you're on another planet. If you travel to this paradise location, you may also want to travel to a close island, Tenerife. There you can visit the Cañadas del Teide National Park. It is another volcanic area, with some plants which have adapted to their difficult environment. In addition, Teide is the highest mountain in Spain. Not only is it a unique place, but also the most visited Park in our country. Why wouldn't you like visiting one of the most popular National Parks in the whole of Europe?
Moving on into the other Spanish archipelago, the Balearic Islands, we can find the Archipielago de Cabrera National Park. It is formed by more than 10 islands, and it is unique due to the Mediterranean Sea weather that hits these islands directly. We would also like to highlight Sierra de Tramuntana, in Mallorca. Even though it is not a National Park, it is one of the World Heritage Sites designated by UNESCO. 
Coming now to the peninsula, we have two Parks with more than a hundred years of history: Picos de Europa and Ordesa y Monte Perdido. Picos de Europa can be found between Cantabria, Asturias and León, so it is in the North of Spain.  It used to be called Montaña de Covadonga, as there is an area called Lakes of Covadonga in the region of Asturias. These lakes have a glacial origin. In the region of Cantabria, you can visit some outstanding viewpoints in Camaleño and Tresviso. The other Park which is more than a hundred years old, Ordesa y Monte Perdido, can also be found in the Northern area of our country. However, this one is enclosed in the Pyrenean mountain range. Because of this, it is quite different than Picos de Europa, but you'll have to go there in order to find out their wonders. 
On the other endpoint of the peninsula, in Andalucía, we can find two very different Parks. On one side, in Granada and Almería, we find Sierra Nevada. Famous for its snow and ski slopes, this Park provides the Nasrid city of Granada with some incomparable white views. Also, Teide may be the highest mountain in Spain, but in the peninsula, the highest mountain is Mulhacén, in this Park. On the other side, we have Doñana. The biggest area of this Park can be found in Huelva, but there are also some places in Cádiz and Sevilla. Basically, it is a vast marshland where wildlife is the main attraction. Most of the Iberian lynxes live here, and more than 200,000 aquatic birds, of many different species, spend the Winter due to its mild weather.
We have only spoken about seven National Parks,  quite less than a half. Islas Atlánticas de Galicia, Monfragüe, Aigüestortes y Lago de San Mauricio, Sierra de Guadarrama, Cabañeros, Tablas de Daimiel, Caldera de Taburiente and Garajonay are these other eight Parks. Each of them has unique characteristics that make them special. Give them a try and look for the one closer to you. Get to know the magical environment of Spain. 
If you cannot go to these places, but still want to enjoy nature, you can go to the many parks that can be found in most cities. For example, Retiro in Madrid, Park Güell in Barcelona, Jardí del Túria in Valencia or Parque de María Luisa in Sevilla are some of them.  
The main point of all of this is that we have to appreciate our environment. The National Parks have been there for centuries. The parks in our cities help clean the air we breathe daily.
We have only one planet, and it is our responsibility to protect it, so future generations can have a good place to live.